WAVEPISTON WAVE ENERGY PROJECT
24 April 2017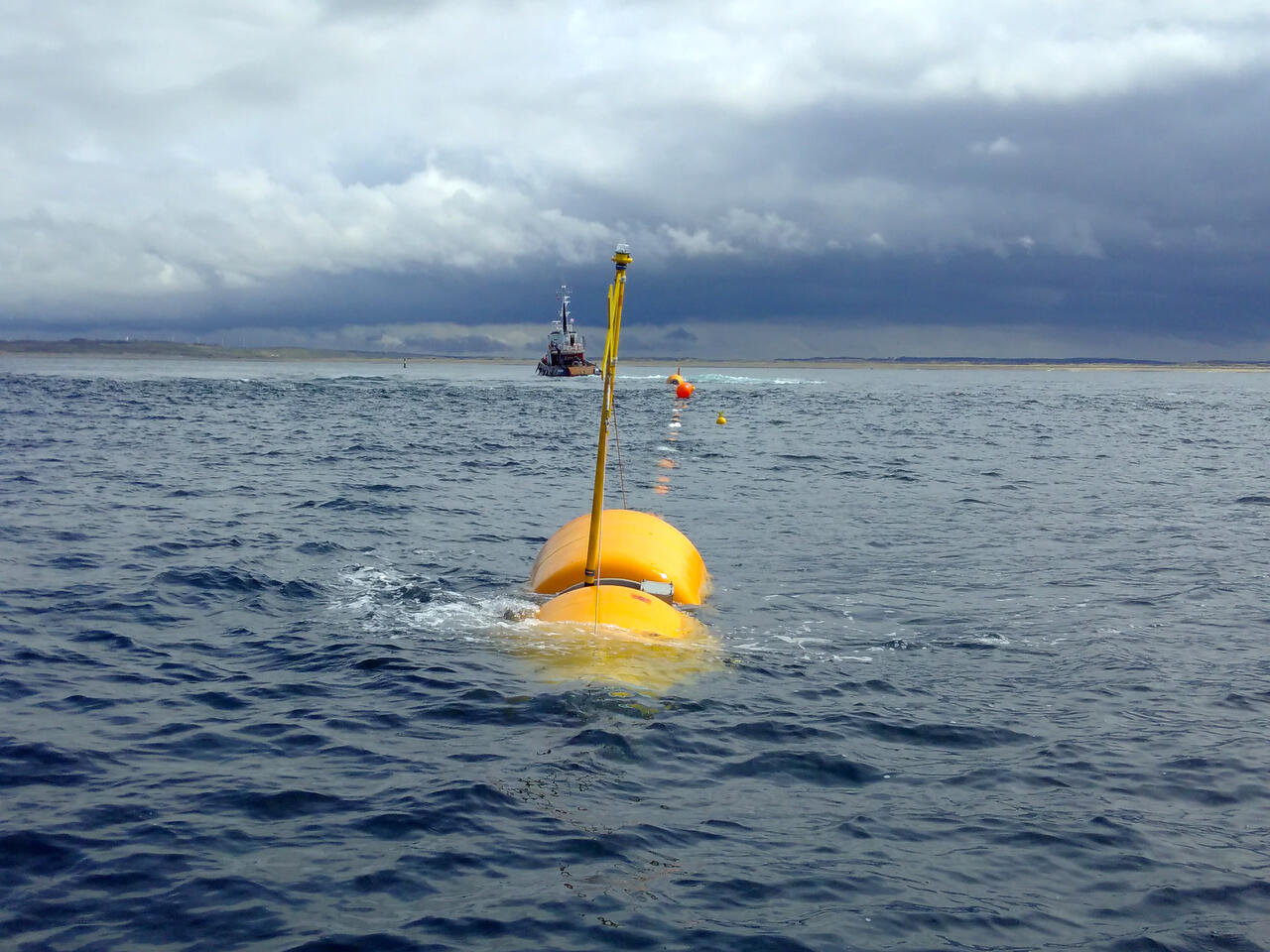 One of the biggest obstacles to the commercial use of wave energy today is cost and complexity. From mooring, anchoring and structural costs through to grid connection and deployment, wave energy costs remain high compared to other renewables.
Danish company Wavepiston is developing an innovative, flexible wave power technology in partnership with Vryhof, the Technical University of Denmark, who have developed hydrodynamic model to test the new system; and hydraulic pump specialists Fiellberg. Positive results will take the industry a step closer to reliable, clean and cheap wave power.
The Scope and The Results
The new wave technology is based on a slim, light and cost-effective wave structure, consisting of a horizontal cable – anchored at each end – on which vertical energy collector (ECs) are mounted like a string of pearls.

Due to the string's length and the oscillating waves, these ECs will face forces in opposing directions, cancelling each other out and creating a stable structure where relatively small forces can anchor the cable. The moving ECs then pump seawater into the pipes with the pressurized water powering a turbine. With reduced mooring and structural costs central to making the new technology commercially viable, Vryhof was a key partner, supporting the design of the offshore structure, providing mooring expertise and the installation of the STEVPRIS®Mk6 anchors that are mooring the unit. The STEVPRIS®Mk6 anchors is the Wave Pistons choice because it is cost effective, easy to retrieve and reinstall, it's extremely high holding capacity provides design robustness and, its enhanced handling features contribute to achieve a safe and secure installation.

The Wavepiston technology has undergone a number of successful trials, including in a closed bay in 2013 and - more recently - three kilometres offshore of Hantsholm in Northern Denmark where wave height can be up to nine meters. Future plans include a scaling up of the ECs to 3-by-3 meters with commercial roll out expected by 2020.
FEATURES
Client: Wavepiston
Location: Offshore Denmark
Period: Ongoing
Products: Two STEVPRIS®Mk6 anchors
Services: Offshore Structure Design, Mooring & Anchoring Expertise