Mooring solution for largest aquacultural project
15 June 2021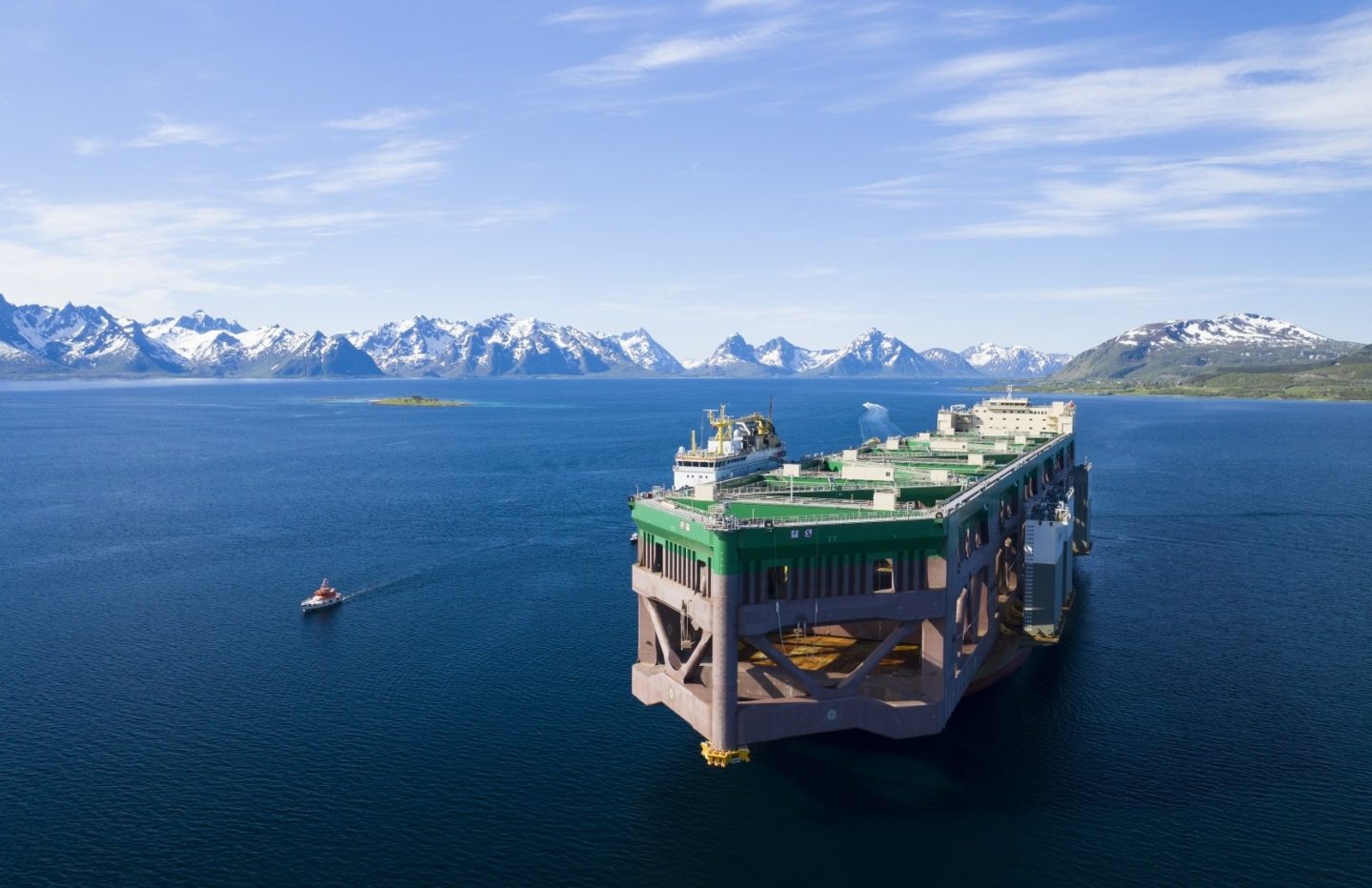 Early in 2019, Vryhof delivered eleven 22mT STEVSHARK®REX anchors for the Nordlaks Havfarm 1 offshore fish farm in Norway. Havfarm I has been operational for almost two years now, and the STEVSHARK®REX has once again proven that even the remotest and most challenging territories on Earth pose no problems for this drag embedment anchor. It is yet another demonstration that the STEVSHARK®REX anchor is perfectly fit for purpose.
Havfarm 1 is a stationary platform moored approximately 5km south-west of Hadseløya, an island in Norway's Vesterålen region. One of the world's largest floating steel structures extends more than 30 metres below sea level and acts as a framework for six separate mesh pens, measuring 50 metres across and 10 metres deep. It is capable of withstanding wave heights of up to ten metres, and can be raised even further out of the sea, if inclement weather strikes.

The size of the structure is quite mind boggling. The huge, ship-shaped object is 385 metres long, almost equivalent to four football pitches! The mooring location is near to shore and slightly sheltered, but it is still a harsh location with challenging seabed conditions. It is a real mixture with some very soft, silty clay material on top and underneath much harder materials including glacial clays, sands and gravel.
To enable aquaculture to be undertaken in more exposed locations, the Norwegian fish farmer Nordlaks selected a turret mooring system for the Havfarm 1 concept, with a unique mooring arrangement consisting of 11 mooring lines divided over three clusters. The idea behind installing the anchors in clusters is to make use of the local seabed to its best effect. All mooring lines are connected to the turret, allowing the entire ship to weathervane according to the environment around that turret.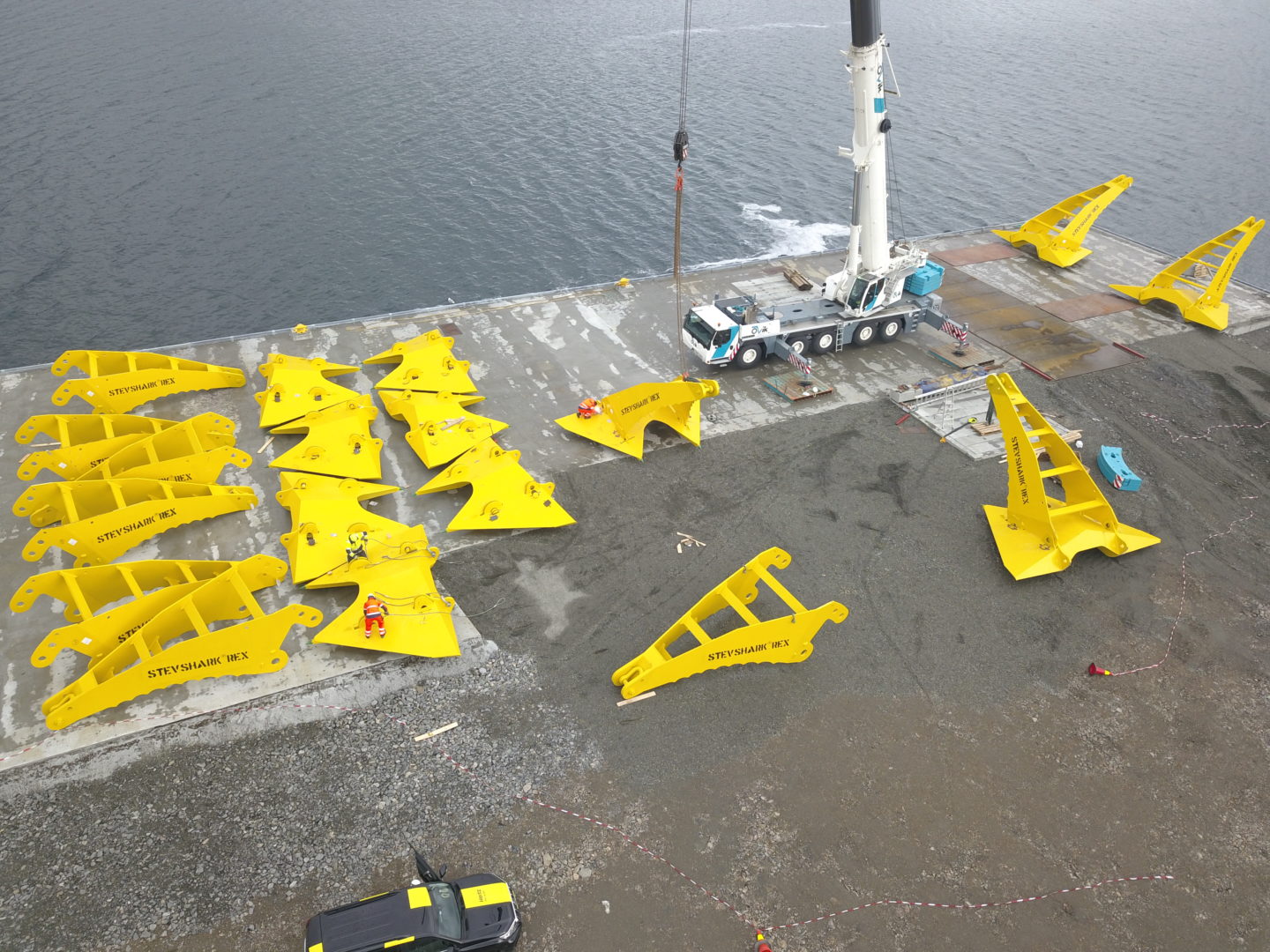 In 2018, Nordlaks entered into a contract with SCANA Offshore for the turret mooring system. The contract included anchoring analyses and delivery of the turret, retraction system, chain and anchors, as well as installation engineering. SCANA Offshore, in turn, contracted Vryhof to supply the STEVSHARK®REX anchors, purposely designed for the challenging seabed at Hadseløya.

Peter Foxton, Senior Engineer of Vryhof points out, "The turret mooring system plays an extremely critical role within this floating marine farm concept and because there was no other project to compare it to, we had to be very solution-oriented in designing the right anchor and sizing it appropriately for the intended target loads."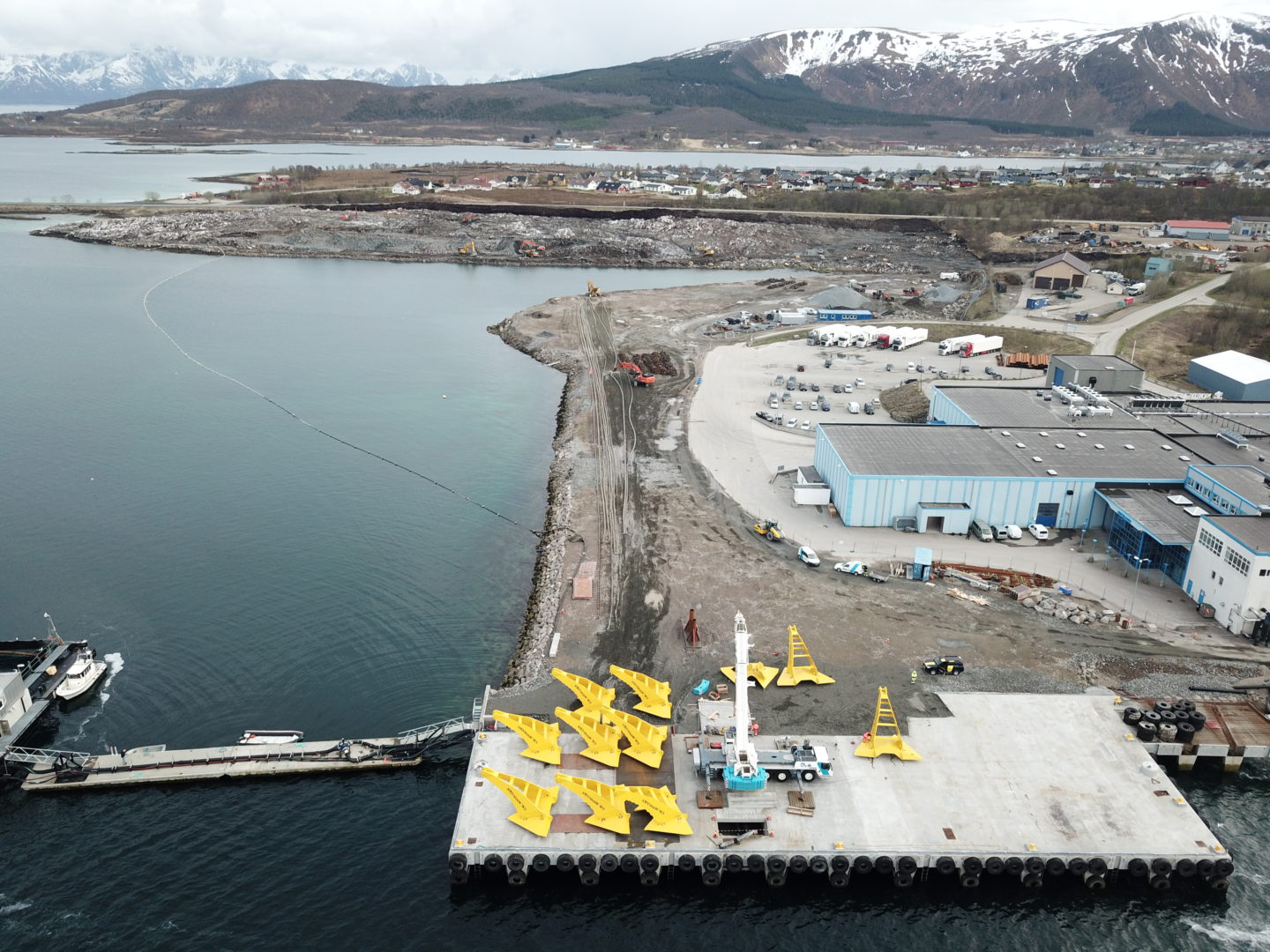 FEATURES
Client: SCANA Offshore AS (recently renamed SeaSystems AS)
Location: offshore Northern Norway
Period: summer 2019
Products: 11x 22mT STEVSHARK®REX anchors
Services: Provision of engineering design and supply of anchors