SCARABEO-7, OFFSHORE INDONESIA
25 September 2019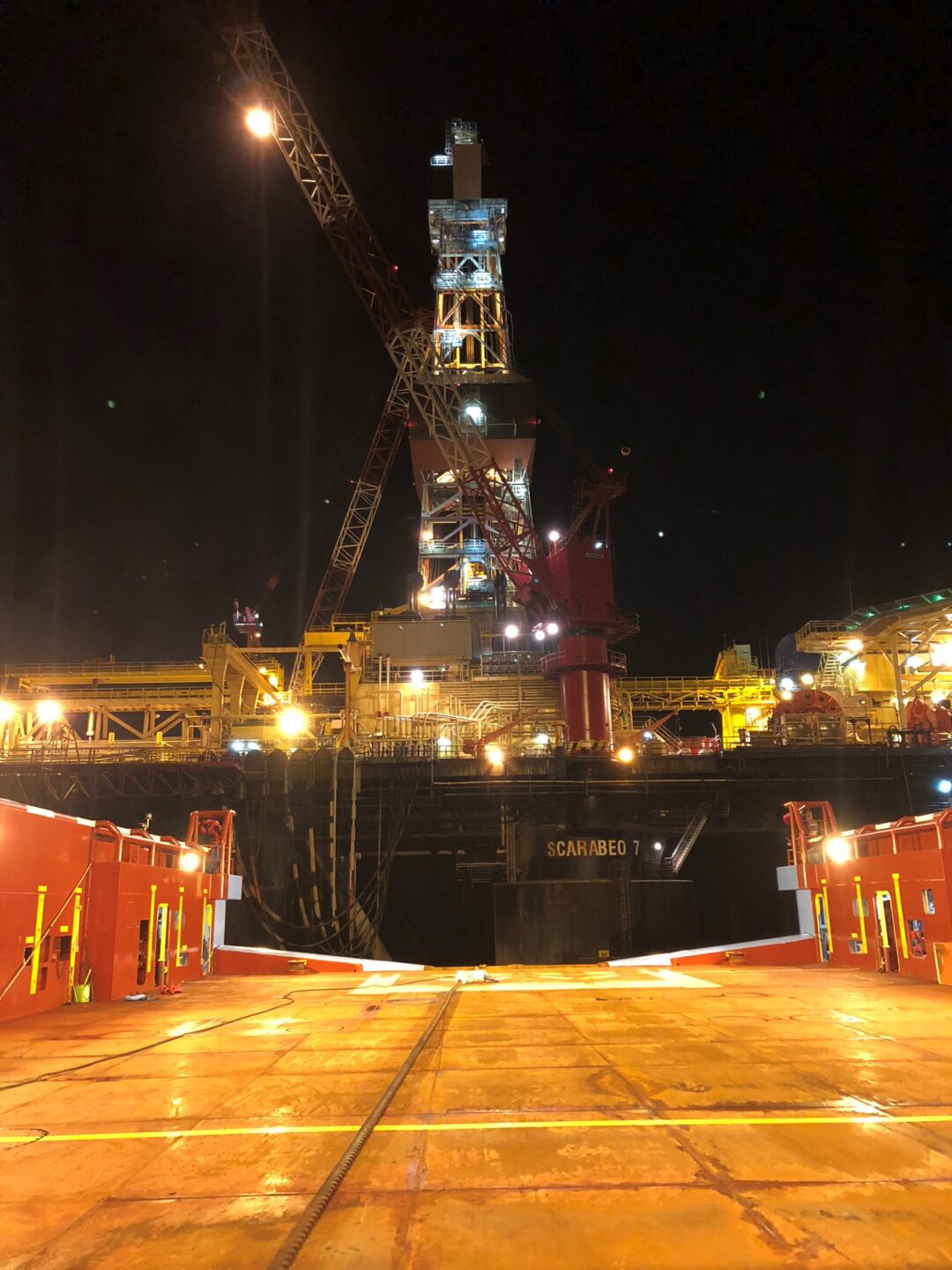 Deep Sea Mooring was contracted by Saipem to provide mooring services for a three-well campaign to be undertaken by the MODU 'Scarabeo 7' in the Makassar Strait, offshore Indonesia in water depths ranging from 390m to 1600m.
The campaign consisted of an ultra-deep water exploration well and deep water infilling wells. Deep Sea Mooring used its capabilities to design and deliver safe and cost-efficient mooring solutions which accounted for various water depths, existing infrastructure and strong currents. The infilling wells were in the proximity of existing assets including FPU, subsea manifold, well heads, flowlines and umbilicals. This was a challenge that was tackled at the engineering stage by designing a mooring system that accounted for operational efficiency.
In addition, DSM provided experienced and competent Rig Movers, Engineers and Marine supervisors to ensure the operational challenges identified in the design stage were managed as planned.
Key Campaign Highlights
Hookup and Rig Move operations were executed safely, efficiently and according to plan, with rig being kedged (in excess of 350m) to safe locations away from infrastructure, despite weather challenges.
Change in drilling centre in excess of 100m due to operational issues encountered whilst the rig was moored at original well centre. This was managed by implementing a unique design approach to alter the mooring design with spare equipment available on site taking into account the complex infrastructure layout and minimising the rig down time.
Positive feedback from Saipem and their client with regard to DSM's turnkey mooring solutions and operational risk management.
This project demonstrated Deep Sea Mooring's operational expertise and engineering capabilities to effectively manage design, develop and execute a turnkey mooring solution, with the capability to work in areas with significant levels of subsurface assets, whilst meeting the requirements outlined by DNVGL-OS-E301.
FEATURES
Client: Saipem
Locations: Makassar Strait, Offshore Indonesia
Period: August 2018 – September 2019
Main Contractor: Deep Sea Mooring
Products: 15mT STEVPRIS®Mk6, 76mm R5 chain, 90mm wire rope, 165m fibre rope, 7.5mT subsea buoys and associated jewelleries
Services: Providing engineering, mooring equipment and personnel offshore to support the prelay, hook-up, disconnect and recovery operations.