LLOG – WHO DAT
21 June 2013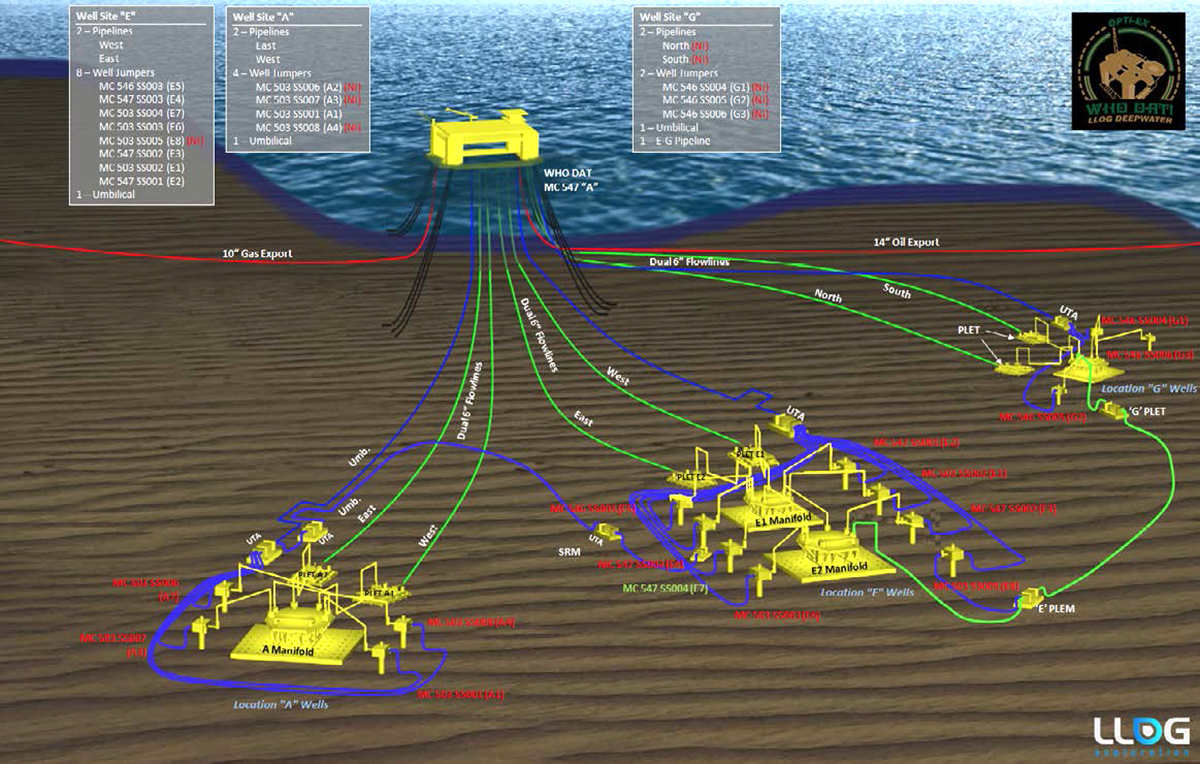 The Who Dat field is located on Mississippi Canyon Blocks 503, 504 and 547 in the Gulf of Mexico in 3,000 feet (914 meters) of water.
Tree installs were completed at MC 503, 546 and 547.
Delmar Systems has completed subsea tree installations using the patented Heave Compensated Landing System (HCLS) for multiple LLOG Who Dat drill centers. Delmar Systems' experience with a variety of water depths and equipment weights ensured the installations were completed smoothly and efficiently.
FEATURES
Year: 2013
Location: Gulf of Mexico MC 547
Water Depth: 3,000ft / 914m