DELMAR SYSTEMS PROMISES GOM FLEX-LAY BOOST
7 December 2017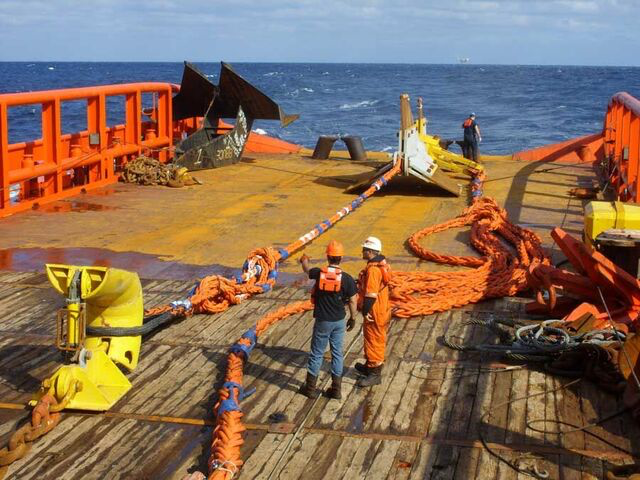 Global mooring specialist Delmar Systems, has entered a partnership with leading pipelay equipment provider Maritime Developments (MDL), to set up a flex-lay base in the USA.
The agreement will see a whole suite of MDL's innovative equipment move into Delmar Systems' yard in Port Fourchon, Louisiana – from where it will be available for work in the Gulf of Mexico and elsewhere, together with expert personnel.
The facility encompasses 11 acres of shore space, 600 feet of dockside access and a 300-ton extended reach crane. Using the MDL flex-lay equipment, the partnership will offer a wide range of cost-saving services to energy businesses in the region, reducing mobilization costs and mission times safely and efficiently.
Matt Smith, VP Operations at Delmar Systems said: "We are very excited to have entered this partnership with MDL, with whom we share our vision of providing safe and cost saving solutions for our clients' needs. "We have already received and deployed the first MDL units for awarded projects."
Thanks to the modular design of the equipment and clever sea-fastening solutions, the MDL equipment can be quickly moved between onshore locations and vessels – meaning immediate availability of a flex-lay spread when required.
This, combined with the prime location of Delmar Systems, will allow easy mobilisation in the Gulf and provide storage, maintenance and repair services, using the extensive expertise of both companies.
"All of us at Delmar Systems feel this partnership will allow us to better serve our customer's needs and it is a natural extension of our current subsea offering," according to James Soliah, Subsea Manager at Delmar Systems.