BHP Pyrenees WA-12-R drilling campaign
4 May 2013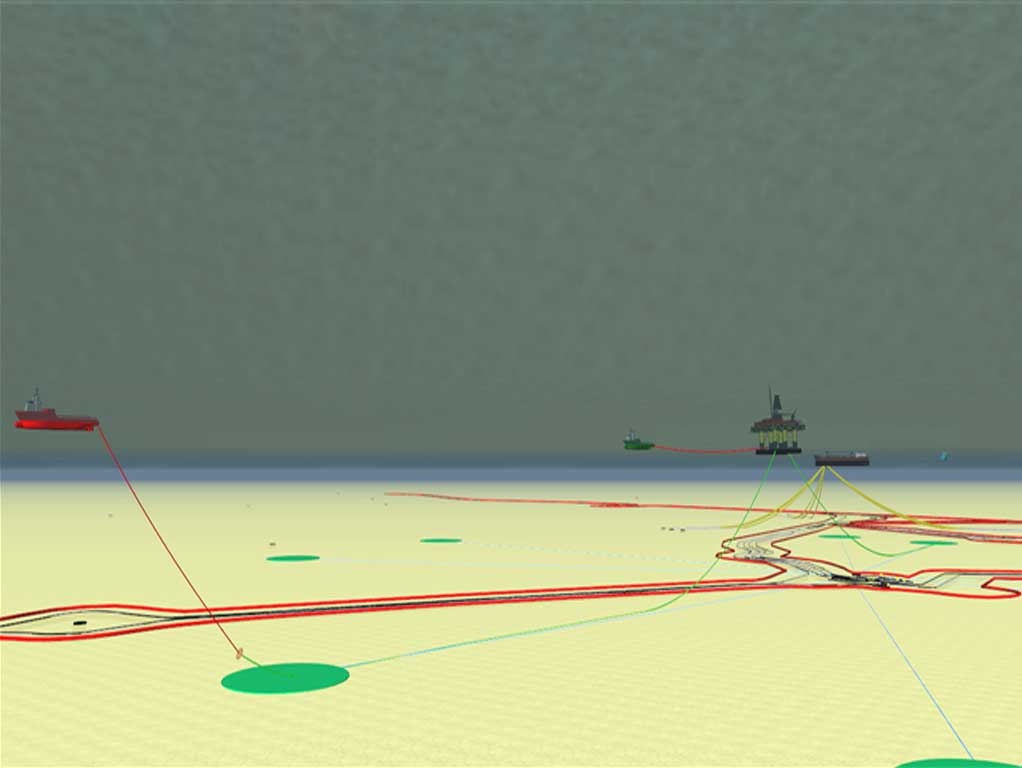 A rig move conducted by another contractor in the Exmouth Sub-basin, Western Australia, resulted in a mooring line entanglement with subsea assets.
Delmar Systems was contracted by world-leading resources company BHP, Australia, to join the incident investigation team, tasked with identifying the root cause, and identifying additional barriers to implementation, preventing similar incidents in the future.
Using advanced numerical analysis techniques, Delmar Systems created a video of the mooring line profiles relative to the subsea infrastructure using the historical GPS rig position data along with the rig winch tension and pay-out records spanning the time period of the incident. The generated video clearly demonstrated the causal factors of the incident.
Through further analysis of the developed video, many process control issues were identified. Delmar Systems recommended several additional barriers to prevent similar incidents in the future.
Delmar Systems supported the remaining mooring recovery offshore ensuring that no additional damage occurred.
Subsequently, Delmar Systems developed the Del-3DM software package to provide a rig move simulation tool to train, assess competency, and vet mooring plans for future rig moves.
Del-3DM is now used prior to rig moves to simulate the various proposed steps of the installation and recovery procedures. Kedging or winching of the rig from safe zone to safe zone can be simulated and competency assessed through an interactive session.
BHP now uses Starfix.moor, in conjunction with Del-3DM, to provide real-time monitoring of the mooring chain catenaries relative to the subsea assets for all rig moves in and around subsea infrastructure.
These tools allow the rig movers to visually see the mooring line profiles relative to the subsea infrastructure based on the current surveyed rig position and the observed mooring line lengths and tensions.
Instituting the additional barriers and adhering to the defined process controls put in place, Delmar Systems has completed many subsequent mooring deployments and recovery operations for multiple drilling rigs in and around the Pyrenees field without issue.