THE WORLD'S FIRST FULL-SCALE FLOATING WIND TURBINE
2 June 2017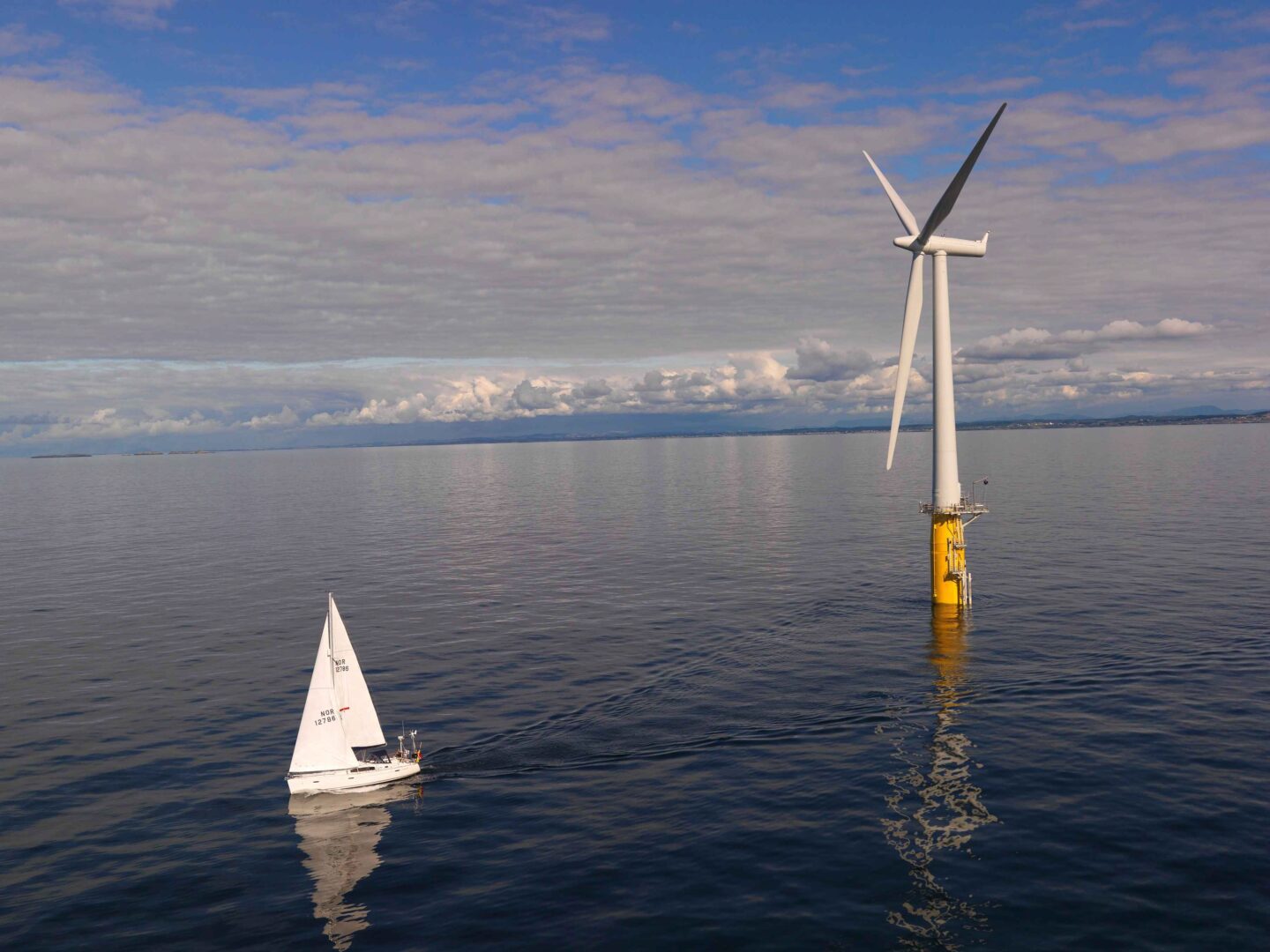 The Hywind project is the world's first full-scale floating wind turbine to have been deployed offshore. Based on a SPAR floater concept, it was installed in 2009 with a capacity of 2.3 MW.
Detail design and fabrication of the substructure was carried out at Technip's construction yard in Pori, Finland, which specializes in the construction of SPAR platforms. After being towed in a horizontal position to the Åmøyfjoden fjord in Norway, the substructure was up-ended and stabilized before assembly of the wind turbine, including the generator and the turbine blades.
The completed floating turbine, now in a vertical position, was then towed to the final location by three vessels and connected to the anchor system in June 2009. The total structure measures 165 meters, with 100 meters of that below the surface.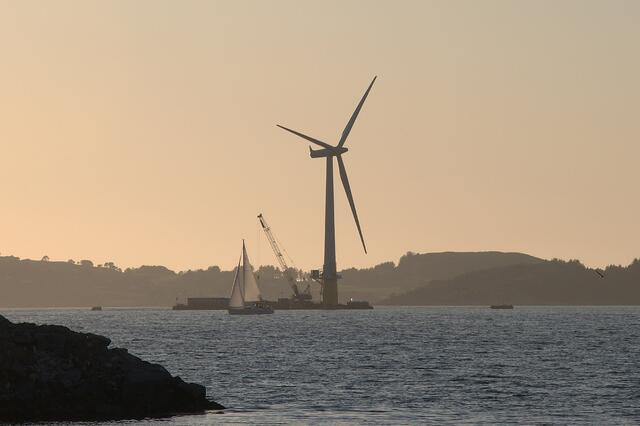 Initially planned for a test period of two years, the Hywind demonstration unit is still running today. This allows the project owner and stakeholders to gain considerable knowledge on practical aspects of the operation and maintenance of floating offshore wind turbines.
Vryhof supported this very first project by working closely with Technip, the turnkey contractor awarded the tender. Apart from providing installation advice for the mooring system, anchors were designed and supplied to the project in line with the specific soil conditions.
FEATURES
Client: Technip Norway / StatoilHydro
Location: 10km SE of Karmøy, Norway
Period: 2009
Products: 16mT STEVSHARK®
Services: Design of anchor points and offshore installation advice