SUCCESSFUL COMPLETION FIRST EVER AUSTRALIAN DISCONNECT USING RAR PLUS TECHNOLOGY
3 November 2020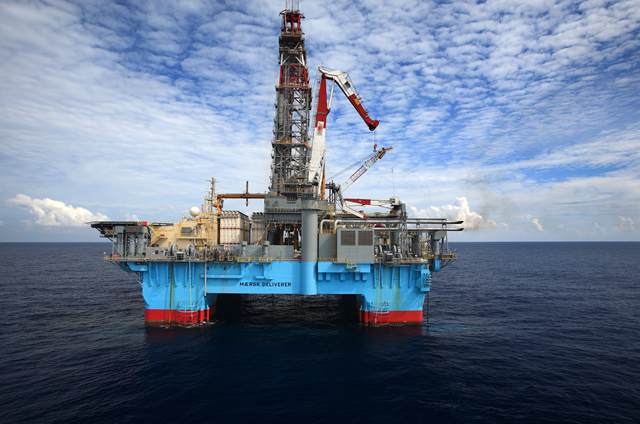 Delmar Systems successfully completed the first-ever acoustic release in Australia of an 8-line mooring system using Delmar Systems' proprietary fully-redundant RAR Plus technology.
The disconnect took place on the ultra-deepwater semi-submersible Maersk Deliverer. The Maersk Deliverer is currently under contract for a three-year drilling campaign in Western Australia.
Delmar Systems' Releasable Anchor Mooring System will allow the drilling contractor to continue drilling into cyclone season with the unique ability to move off location quickly and without the need of AHTS assistance. Delmar Systems' RAR Plus is the first-ever dual-release action (acoustic and mechanical) rig anchor release.
The RAR Plus is unique in that it allows for immediate rig transit after release with the RAR Plus' nested in their trigger sleeves against the rig fairlead. This eliminates the weather window requirement that is typical for AHTS operations during a traditional rig disconnect.
The first disconnect of the three-year campaign was performed using both acoustic and mechanical release methods to show either form of use for future releases.
The three-year campaign is scheduled to continue through 2023.