KANASE-ST, JPDA, TIMOR SEA
24 July 2019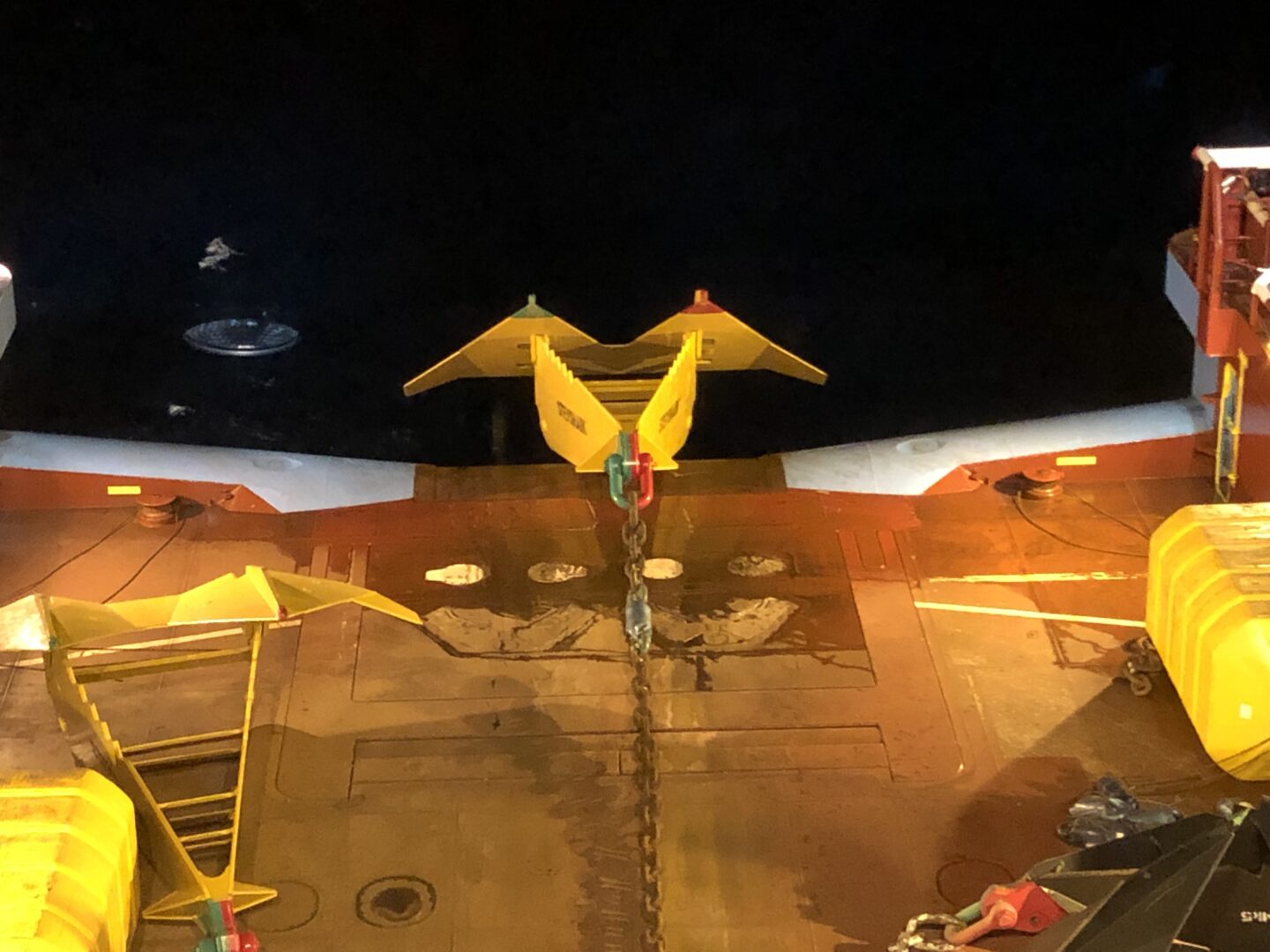 Deep Sea Mooring was contracted by Maersk Drilling (MD) to provide mooring services for a one-well campaign to be undertaken by the Mobile Offshore Drilling Unit (MODU) 'Mærsk Deliverer' off the coast of Darwin in the Joint Petroleum Development Area (JPDA), at a water depth of 270 metres.
For this campaign, Deep Sea Mooring used its capabilities to engineer a mooring system, with a non-conventional asymmetric spread to accommodate the client's request to minimise the distance to target location for their horizontal drilling operation. In addition, the semi-submersible rig was required to be moored in the proximity of a reef, with water depths decreasing exponentially to ~30m.
The Deep Sea Mooring team in Australia made use of invaluable past experience on previous projects in Norway, with the Mærsk Deliverer, in order to provide a high-quality service which involved the use of a different connection and disconnection methodology for prelay systems, which was not normal practice in Australian waters.
In addition to mooring equipment, Deep Sea Mooring also provided engineering and marine services, along with personnel (including rig movers, engineers and marine supervisors) to support the operations offshore.
The work executed by Deep Sea Mooring during this campaign showcases the company's capability to analyse different types of mooring challenges in offshore drilling, provide safe and efficient turnkey mooring solutions.
FEATURES
Client: The Drilling Company of 1972 A/S ("Maersk Drilling")
Location: Kanase-ST
Period: October 2018 – June 2019
Main Contractor: Deep Sea Mooring
Products: 12mT and 20mT STEVSHARK®, 84mm R5 Ground Chain, Chaser Stopper and associated Jewelleries     
Services: Provision of Engineering Design, Mooring Equipment and Personnel to support offshore operations (including prelay, hook-up, disconnection and recovery)