North Sea drilling season extension
7 June 2019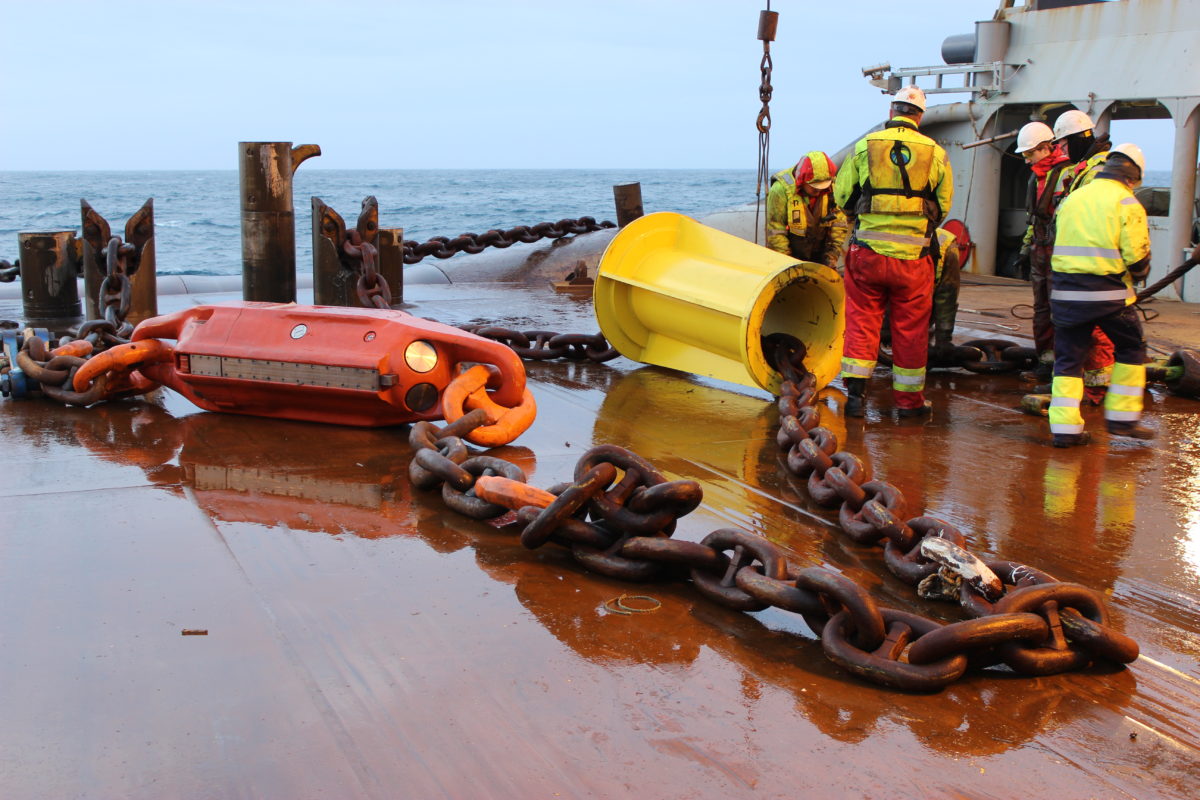 Delmar Systems received the inquiry to provide mooring technology that could potentially extend the drilling season West of Shelton in the UK North Sea and allow unmooring without assistance of an Anchor Handling Tow and Supply (AHTS) vessel.
Delmar Systems proposed the proprietary RAR Plus Releasable Mooring System (RMS) that would allow the customer to rapidly disconnect while under tension and in most weather conditions.
This innovative RAR Plus RMS is a proven redundant mooring line release system. It utilizes acoustic technology for the primary release with a mechanical release system for its backup to ensure the drilling unit gets off location in any condition.
After engineering analysis conducted by Delmar Systems and the customer, it was determined the RMS could be a tool that would extend the drilling season.
In order to best serve the customer Delmar Systems provided substantial information, so that the customer could present their drilling season extension case to the UK regulatory body. After about a month of reviewing, it was determined that the RMS would meet their standards and the customers were able to proceed for at least 15 extra days West of Shetland.
The RMS was installed and used West of Shetland for the customer who went 12 days into the extended drilling period.
Because of the RMS, the customer was able to complete drilling operations in one season and for a bonus, released without the need for an AHTS vessel.