HCLS installation in Shell's Parque Das Conchas, off Brazil
5 August 2008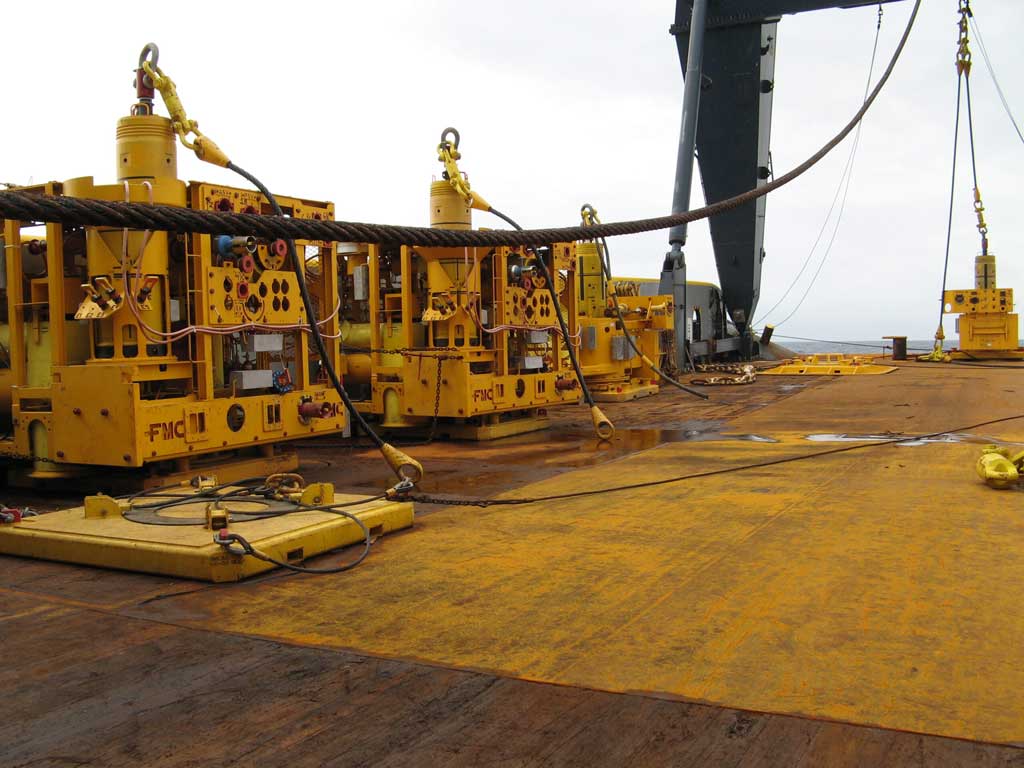 Shell expanded the use of the Heave Compensated Landing System (HCLS) from the Gulf of Mexico to the Parque das Conchas (BC-10) development off the east coast of Brazil.
Parque das Conchas is one of the major milestones in the development and commercialisation of Brazil's deepwater oil.
Delmar Systems installed numerous subsea assets in the four fields (Argonauta-ON, Argonauta-BW, Abalone, and Ostra) throughout the BC-10 development using their HCLS developed through Shell.
Delmar Systems mobilized its HCLS for over 23 separate mobilizations in the BC-10 development to install and recover assets ranging from trees, tubing head spools, jumpers, hydraulic flying leads, steel flying leads, subsea control modules, logic caps, parking frames, and various other types of assets/equipment.