Gryphon Alpha FPSO connection
4 August 2014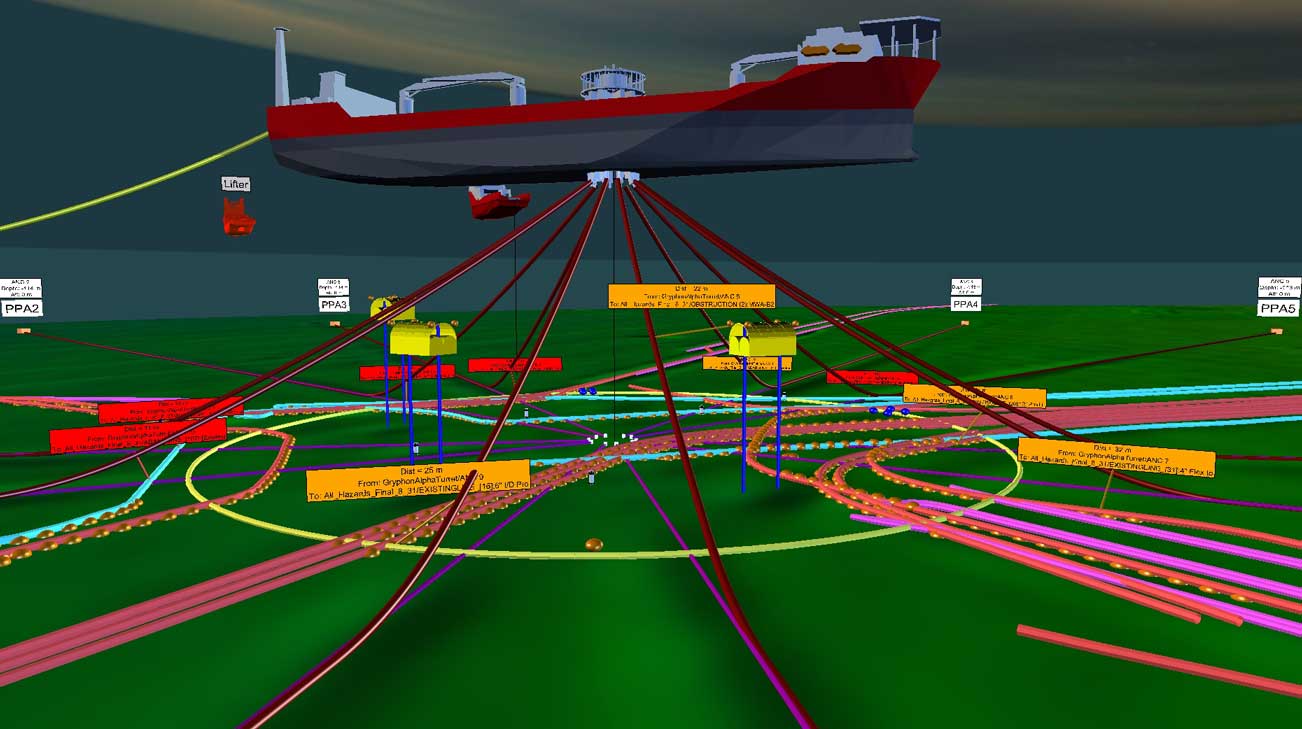 Delmar Systems was awarded the 3D field real-time modelling of the Gryphon Alpha FPSO mooring lines during reconnection in a heavily congested field.
The reconnection was challenging due to the extremely tight installation tolerances around mid-water arches and other subsea assets.
Using real-time vessel positioning data while closely monitoring line pay-outs, mooring lines visuals displayed were found to be within mere feet of actual surveyed positioning.
3D asset clearance was provided continually in real time during the entire installation process, so that reconnection occurred safely and efficiently with no contact between the mooring lines and assets.
For this particular project Delmar Systems used the Starfix.Moor program, in partnership with FugroChance.