BP Trinidad campaign on West Jaya TAD
5 September 2011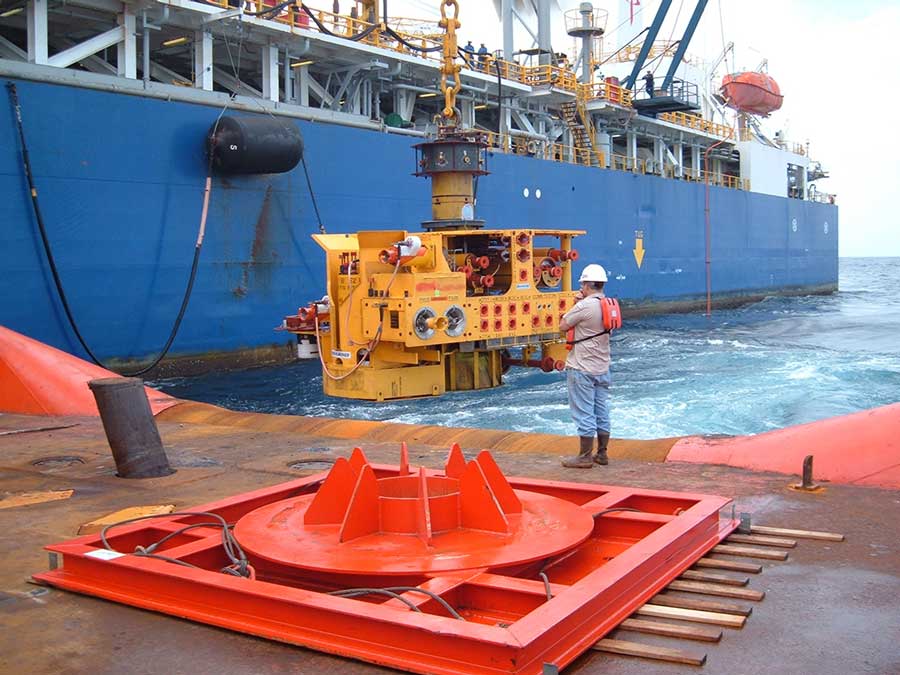 A polyester preset mooring system was designed for the Seadrill West Jaya TAD off the coast of Trinidad.
The West Jaya had to be capable of mooring extremely close to BP's Immortelle Platform.
Delmar Systems proposed three mooring positions at increasing distances away from the platform to be specified as operating, stand-by, and survival positions.
The static position while operating was only 90ft (27m) to allow the use of a personnel transfer bridge while operating.
The design of the preset mooring system in shallow water had to allow minimal offsets while exposed to the harsh current environment that pushed the TAD toward the platform.
The system designed by Delmar Systems met all DNV-OS-E301 as well as API-RP-2SK recommended factors of safety.
After installation the system proved to perform as expected and allowed successful renovation of the Immortelle Platform.