200th mooring line release using rar plus releasable mooring system
20 April 2020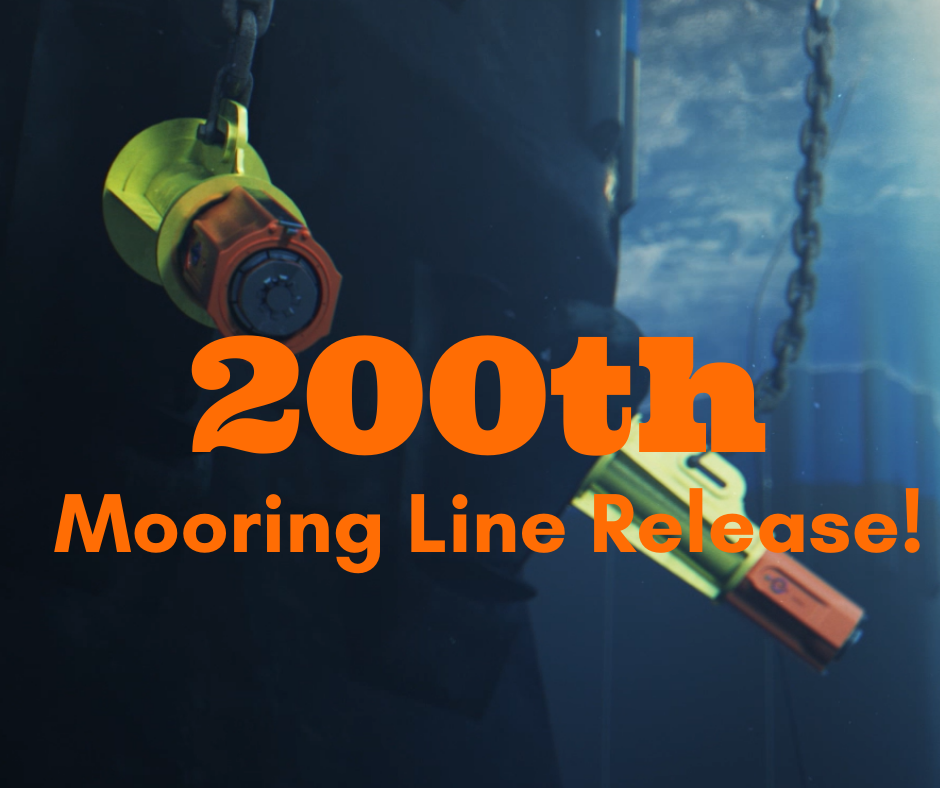 Delmar Systems successfully completed the 200th mooring line release using RAR Plus Releasable mooring System (RMS) on Odfjell's Deepsea Atlantic semi-submersible drilling rig in the Barents Sea.
The rig disconnection was performed in an impressive one and a half hours without needing AHTS vessel assistance. The Deepsea Atlantic is currently under contract with Equinor until April of 2023.
Delmar Systems' RAR Plus is the first-ever dual-release action (acoustic and mechanical) rig anchor release. The RAR Plus is unique in that it allows for immediate rig transit after release with the RAR Plus' nested in their trigger sleeves against the rig fairlead. This eliminates the weather window requirement that is typical for AHTS operations during a traditional rig disconnect.
Nick Patterson, Delmar Systems' Chief Commercial Officer said: "Achieving this significant milestone, without a safety incident or failure to release, highlights our talented workforce and the unique dependability of the RAR Plus. With an eight-line mooring release, taking under two hours, our customers are realizing substantial cost savings in rig and vessel time utilizing the RAR Plus. We appreciate our customer's trust with deploying RAR Plus's on their most valuable operations."
Delmar Systems continues boosting efficiency and cost savings around the world by releasing a complete releasable mooring system and moving off location in an average of 126 minutes.