AN ANCHORING SOLUTION FOR A UNIQUE FLOATING TIDAL-ENERGY PLATFORM
24 April 2017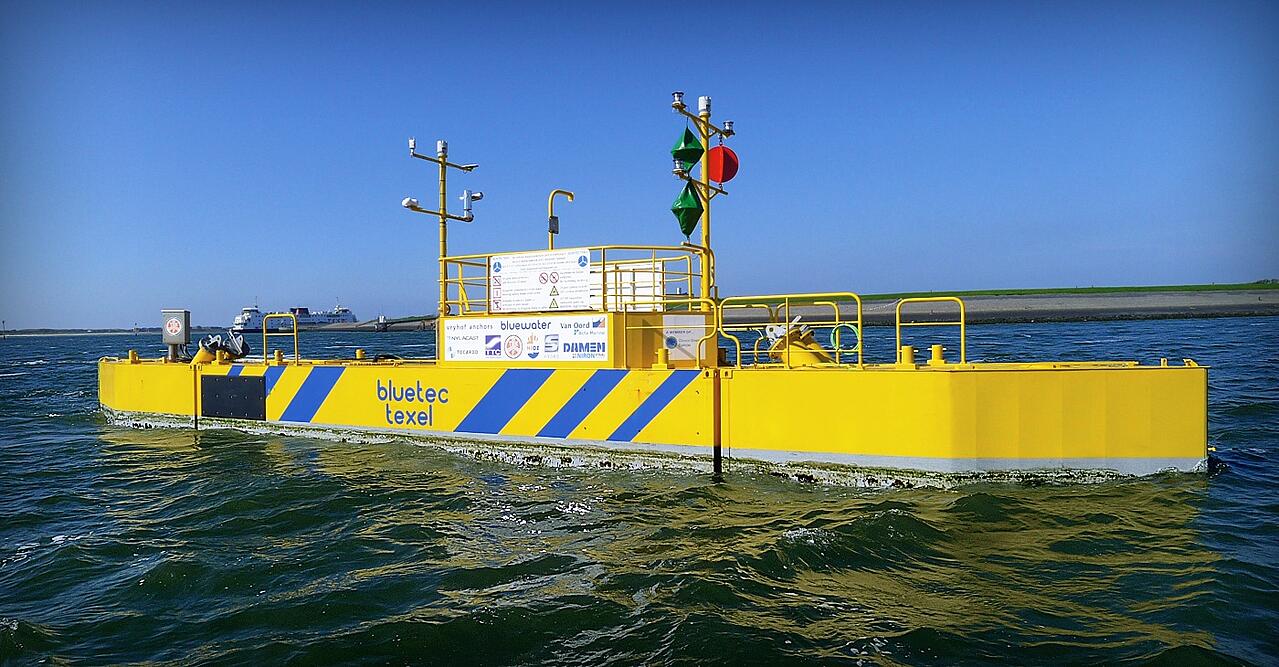 This first BlueTEC serves as a demonstration platform targeted at remote locations world-wide, such as islands in Indonesia, the Philippines and the Pacific. It also signifies the start of further development of higher-capacity tidal-energy platforms to be deployed in large farms.
With a length of 24.3m and a weight of around 25mT, BlueTEC is a system which can operate from shallow water (20m) up to 1000m depth. The main advantage of this being the capacity to be shipped as containers and installed anywhere in the world, providing clean electricity in remote areas and small islands, replacing expensive and polluting diesel generators. An important advantage of tidal energy is its predictability and consistency, bringing stability to local electricity grids.
Founded under LIFE+ Programme and born from the alliance of 13 companies, the BlueTEC Texel project gathers the best of Dutch expertise for offshore operations. This unique cluster of competences allowed the floating tidal-energy conversion project to move from drawing to installation phase in just six months.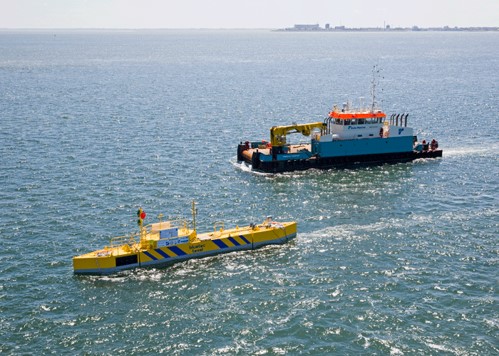 Vryhof is the mooring partner taking care of site assessment based on available geotechnical/geophysical data. Using these data bundles, our experts assessed the potential behaviour of the anchors in terms of dragging, holding capacity and the corresponding installation requirements. This allowed us to design and manufacture the optimal anchors for the job, ensuring just the right compromise between holding capacity and price efficiency. Such balance is critical to support a competitive price for electricity generated.
FEATURES
Client: Bluewater
Location: Wadden Sea, Netherlands
Period: 2015 - 2017
Products: 2mT STEVPRIS®Mk6 anchors, ballasted 2mT
Services: Geotechnical, characterisation, anchor design, installation assistance