John Shelton Named CEO of Delmar Systems, Inc.
17 October 2023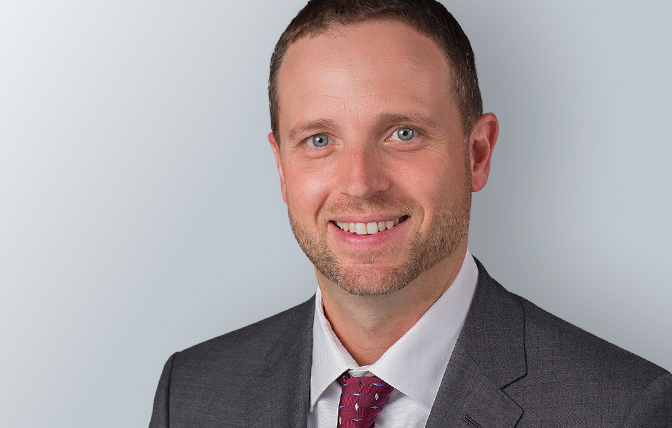 Delmar Systems is pleased to announce the appointment of John Shelton as Chief Executive Officer.
John's career at Delmar spans two decades, beginning with a summer internship in 2004. He has held a variety of engineering and leadership roles, most recently as Chief Operating Officer, overseeing all aspects of Delmar's global operations. John holds Bachelor of Science in Ocean Engineering and Master of Business Administration degrees from Texas A&M University and is a licensed Professional Engineer.
John has played an important role in our innovative developments such as the OMNI-Max anchor and RAR Plus. His deep understanding of mooring design and installation methods helps to ensure that our technical and operations teams continuously provide industry leading solutions with products and services that exceed customer expectations in demanding offshore environments. His close involvement in our regional operations allows him to stay in tune with customer needs, provide our teams with necessary resources, and set the strategic direction for the organization. Under his leadership, Delmar is well-positioned to continue its growth and success.
Our Strengths and Commitment
Delmar's global team is widely recognized for their unrivaled talent and dedication. "Our team's commitment and diversity in skill, knowledge, and experience cannot be replicated. We have a solid lineup of technology that provides great value to our customers, and we will continue to build our R&D pipeline to provide leading products and services. Our equipment reliability and quality of service to our customers is of utmost importance to our reputation, and we will do what it takes to continue to be known as the premier provider of Total Mooring Solutions," said John Shelton, CEO Delmar Systems, Inc.
Delmar will continue to provide safe, efficient, and emission reducing mooring solutions which includes a vast portfolio of offshore mooring products and services including: engineering design and analysis, a large inventory of rental mooring equipment, anchor & mooring products, mooring specification and procurement services, mooring installation expertise and procedure development, mooring equipment integrity management, and provision of specialized offshore mooring personnel. These products and services are offered through our global footprint with local expertise and equipment availability in the United States, Norway, United Kingdom, Netherlands, and Australia.
The Future of Delmar
Offshore energy demand is expanding, and Delmar will play an important role in securing reliable and affordable energy from our oceans for the world to consume for many years ahead. Our innovative solutions, such as the RAR Plus and releasable mooring system, help our customers reduce emissions in their operations in a significant way. Our vision is to provide total mooring solutions for any offshore asset, anywhere, anytime, all incident-free. Our mission is to be the premier offshore mooring company that is recognized and trusted by our clients in the energy and infrastructure industries for providing safe and efficient operations, innovative mooring equipment and design, and world-class personnel.